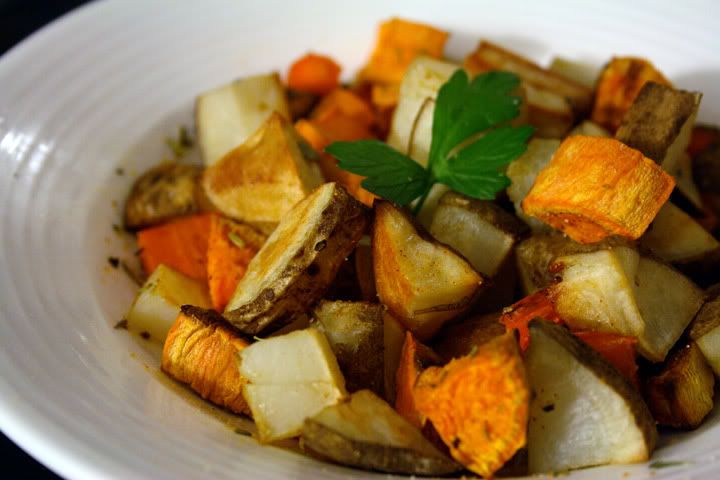 I learned late in the game that you can actually roast vegetables without anything on them. No need to drench them in oil. To test out the theory I made this ridiculously simple and comfort-foodish meal with sweet potato, carrot, and potato. Works like a dream.

Ingredients:

1/2 Lg Potato (7.5oz)

1/2 sweet potato (4oz)

1 Lg Carrot (2.5oz)

Pam cooking spray

herbs & seasonings

1. Preheat oven to 400*F. Wash, peel, & chop veggies into about 1" or smaller cubes

2. spray a little bit of Pam on a cooking sheet and arrange the veggies on it in a single layer. Give an extra, small spray on top of the veggies if you like. Put tray in the oven and roast until you can pierce the veggies easily with a fork. Mine took about 40min

3. remove from oven and toss with herbs & seasonings. I use Lawry's seasoning salt and Herbes de Provence.

=315 calories